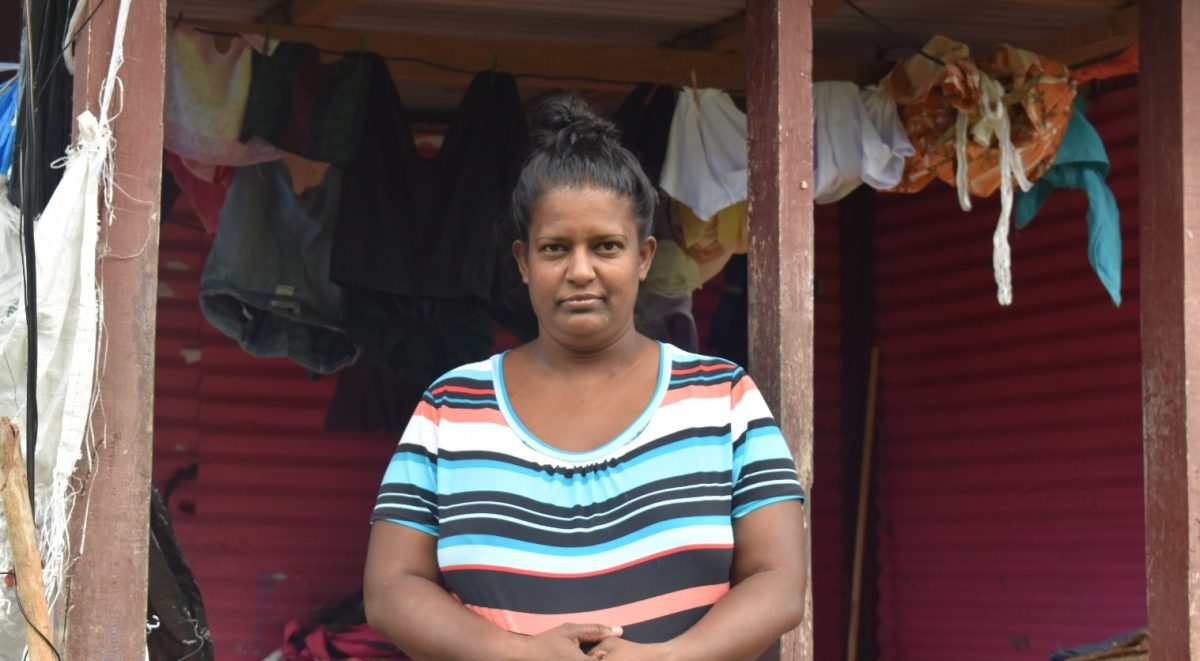 39-year-old Aneeta has been living in the Northern Island of Fiji with her husband, three children and mother-in-law for 20 years. Their home is located in a sugarcane field, 25 minutes away from the nearest town.
Aneeta and her family pay a yearly lease for 10 acres of land and in a good year they're able to harvest at least 60 tonnes of sugarcane, which they would supply to a local sugar milling company.
In April 2020, Tropical Cyclone Ana severely damaged produce in the family's sugarcane field. The impacts of the cyclone can still be felt till today, with reduced yield from the field. Aneeta says, "all sugarcane is damaged and we don't have any support and sugarcane supply is less," she says.
Now the family is not able to sell 60 tonnes of sugarcane at the usual price pre-covid, which was $100FJD per ton. A ton is now sold at $60 says Aneeta.
Coupled with the brutal impacts of Covid-19, the family have struggled to find alternative income sources. "My husband is a farmer and our income is low, we still need help because our sugarcane is less," she explains.
Aneeta's husband also does odd jobs at other farms, earning around $20FJD to $40FJD per day, which the family uses on buying basic items.
"He struggles to feed us and not every day he gets a job. It can only be for two or three day doing other jobs," she explains.
Through word of mouth, Aneeta heard about the Fiji Cash Assistance Project and called Save the Children Fiji to ask for assistance. A few weeks later she received a confirmation text message informing her that her family would be receiving assistance.
Aneeta received her first payment in November 2021. She brought food and school supplies for her children. She says the cash assistance was timely as her eldest daughter was going to sit her external exam and needed some new stationary.
"The assistance that was given to me really helped me. "I spend the money on food and on my kids." she says.
Aneeta hopes to send her eldest daughter to attend University in the City of Suva in Fiji's capital. With the help of cash, she also hopes to continue sending her two younger children to school so that they can learn to read, using the money for lunches and bus fare. "My child's future is my future," she says.
Save the Children has already provided cash transfers to over 39,000 Fijian families like Aneeta's. Our research shows that 85% of households assisted so far have spent their money on food and 49% of households put the money towards their children's education. Cash is the most efficient and effective way to empower emergency-affected communities and COVID-19 continues to be the most pressing emergency Fiji faces today. We know cash works, and that the project has already made a huge difference to the lives of vulnerable families.