Save the Children is one of the largest Humanitarian Response Organisations in the world. We have been responding to emergencies across the globe since 1919. Today, we have the tools and resources needed respond to the needs of children and families as soon as disaster strikes.
Children are often the worst impacted in an emergency. And with Fiji is prone to natural disasters, we have a population of some of the most vulnerable children in children in the world.
Save the Children was one of the largest organisations on the ground and helping communities following Tropical Cyclone Winston. We have built strong relationships with partners and communities badly-affected by the storm, and we are ready to protect children the next time disaster strikes.
Snapshot: Cyclone Winston Response
Save the Children has supported 28,501 people including 19,725 children from 109 primary and secondary schools and 52 Early Childhood Education centres.
Save the Children has supported 8,524 children under the Education Program which includes Child Protection and Disaster Risk Reduction.
We built or rehabilitated Water, Sanitation and Hygiene facilities in 86 schools. We also reached 12,418 children through our Hygiene Promotion program; training 215 children and 283 adults to be Hygiene Promoters.
We've helped 8,692 people in 40 villages with 'Cash for Work' programs.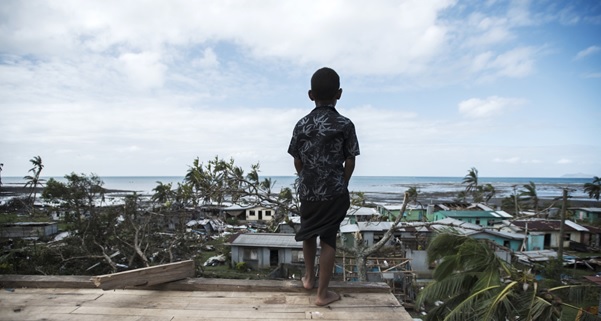 You can still donate to our Cyclone Winston Appeal and give children access to water, hygiene and sanitation.