Children have a right to be actively engaged in their own lives and should be empowered to speak up on issues that affect them. This is at the core of our work at Save the Children as it creates freedom of expression and ensures children's views influence decision makers and policy discussions.
Fiji ratified the Convention on the Rights of a Child (CRC) in 1993, which outlines the right for children to be actively involved in decisions that affect them. This supports our work in ensuring children from any environment across the country have a platform to raise their concerns and effect change in their lives. This is limited at times in the Pacific by cultural restraints of challenging ones elders but we believe a child's voice should be equal to that of any adult and, as such, we continue to work to empower them.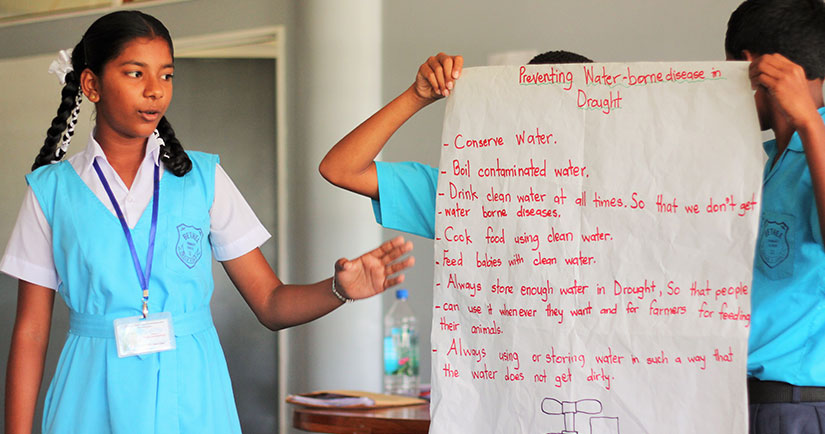 Race for Survival
This annual event involves children in Fiji raising their concerns specifically focused on health issues that affect their lives. Consisting of a team relay running race, and advocacy and education workshops, this programme brings together children to discuss their concerns and to help them ask decision makers to bring about positive change in their lives.
At the 2014 event more than 700 children focused upon the prevailing drought conditions and their right to living a healthy life. Adverse weather conditions, such as drought, are proven to increase the risk of certain health conditions such as diarrhea, especially in children, when limited supplies of clean water tend to be used for cooking purposes rather than ensuring adequate sanitation. The event led the children involved in the workshops to ask for people to conserve water and to avoid wastage, as it is their future that is being threatened.
Fiji Race for Survival 2014