Preparing for future disasters
As Save the Children staff travelled across Fiji, rapidly assessing the damage caused, it became apparent that communities were woefully underprepared for the catastrophic impacts of Cyclone Winston. As a result we have put into place a Disaster preparedness program in schools. We provided training for teachers to run emergency drills with their students, prepare evacuation strategies, and identify safe evacuation meeting points.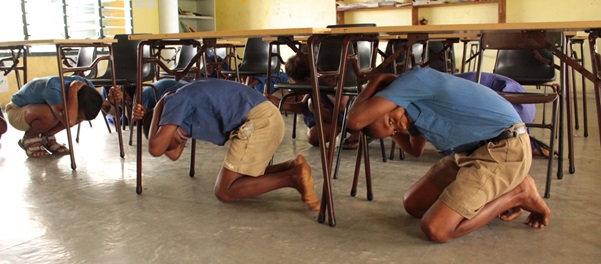 You can still donate to our Cyclone Winston Appeal and give children access to water, hygiene and sanitation.