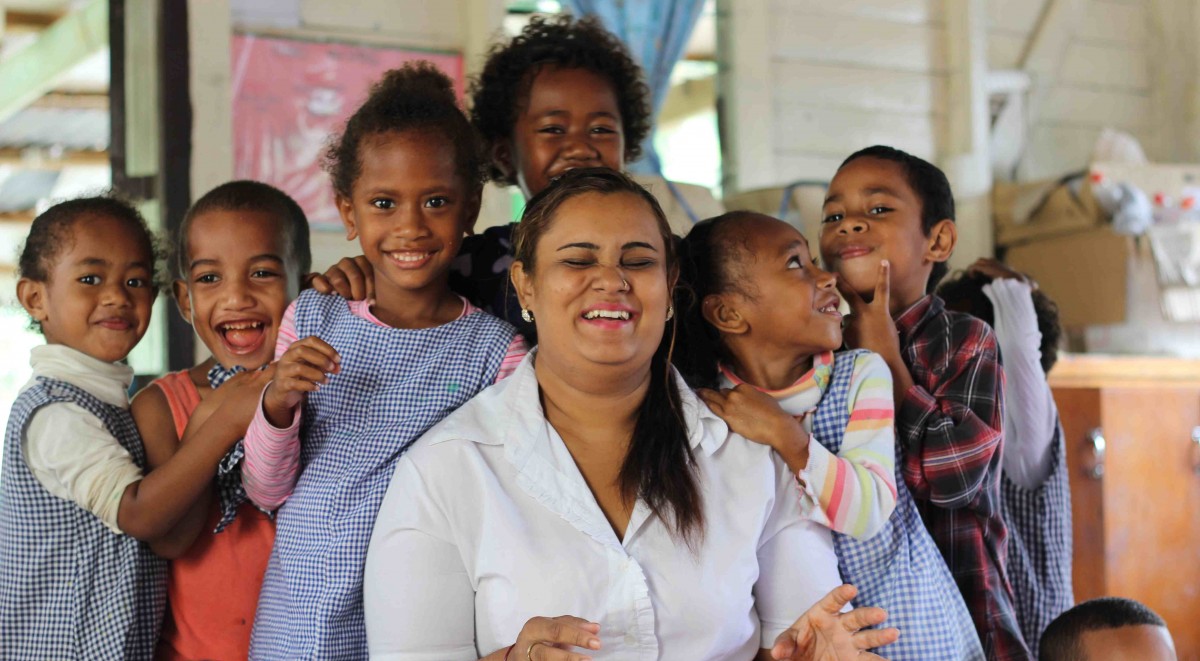 Pryia Prasad is a community teacher at Qauia Preschool located on the outskirts of Suva's capital city in central Fiji. The benefits her school has provided to the local community are immeasurable with 36 children graduating from preschool in 2013 and moving onto formal school. This centre ensures children in this area have the same access to education as other 4-5 year olds across the country.
The preschool is in the heart of a diverse community made up of children from diverse backgrounds and cultures and is classed as an informal settlement that is vulnerable and marginalized.
"In this community people have come here to live from all over Fiji. Places like Ra, Namosi, Loma Viti and Lau and we also have people of different faiths and religions such as Christians and Hindus. So through this kindergarten, children are playing together and learning each other's language and communicating with each other for the first time."
"Children are learning so much in this centre. We have noticed the children's abilities to speak in English and talk to one another has increased… and the children's interests in school have grown," she said.
This centre brings iTaukei (indigenous) Fijians and Fijians of Indian descent together in one preschool so understanding and speaking with each other is a highly beneficial outcome.
Note: This preschool was established by the community through the Vuli Taumada Shishak Programme (VTS) funded by Ministry of Foreign Affairs and Trade (MFAT) New Zealand and supported by Save the Children New Zealand.