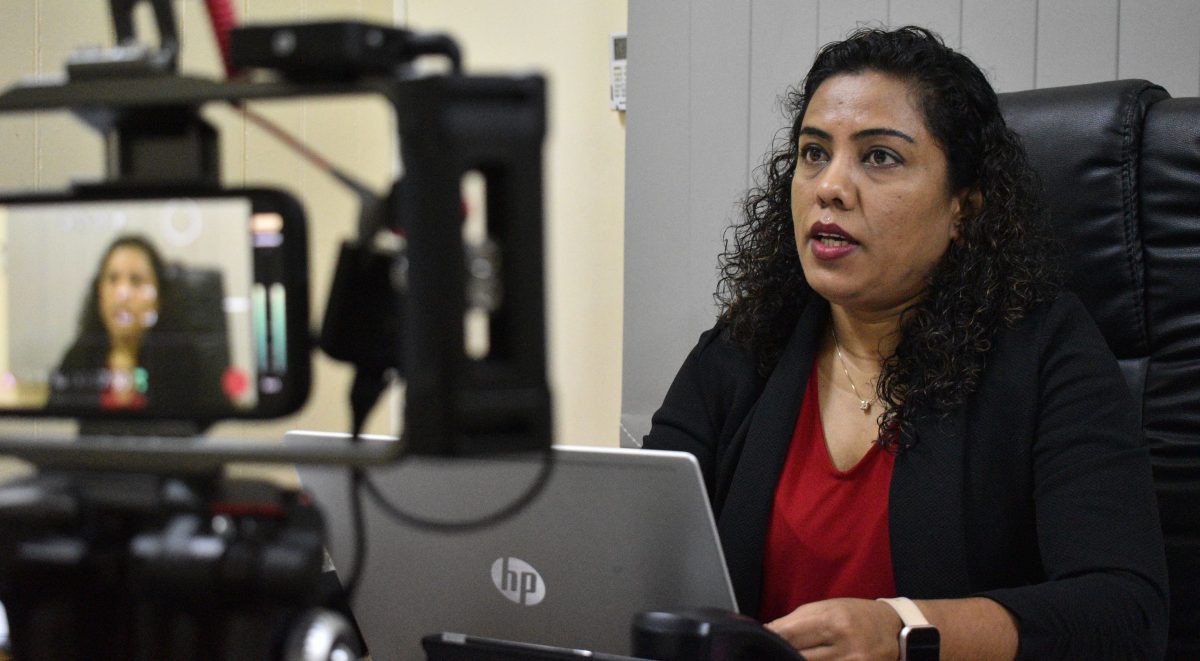 Save the Children Fiji is gravely concerned with the current child protection concerns
revealed in the local media. The latest statistics released by the Director of Public
Prosecution revealing that ten children were victims of serious sexual offences last
month is a shameful wake-up call to everyone to end this horrendous and uncalled-for
offences against children in Fiji. Equally concerning are the recent media reports of
children eating glue on bread and drinking hand sanitizers call for immediate
intervention from authorities, parents, and guardians.
"Save the Children Fiji Chief Executive Officer, Shairana Ali is calling out perpetrators
who have broken the trust of children. She stated that the statistics indicate that most
of the children were sexually abused by people known to them, including family
members who are supposed to protect and care for their well-being. Save the
Children Fiji condemns such heinous crimes against children in the strongest terms
and is calling for strong and swift prosecution against these perpetrators who have
broken the trust of children. Children deserve to live in safe and supportive
environments and it is painful and sad that they are subjected to the worst forms of
abuse. Sexual abuse of children must stop immediately and we are calling on everyone
in society to band together and advocate on behalf of children and create safe and
violence-free communities for children.
The serious issue of children turning to toxic substances is a grave social and
community issue and if not addressed now, children will be left with destroyed lives.
Ali stated''
Parents and guardians need to understand that open communication with children
under their care is crucial to keeping them aware about the dangers of inhaling
harmful chemicals. We also know that children may want to ingest toxic substances
through peer pressure, wanting to explore their environment, and in an attempt to get
high. Children exposed to toxic substances or drugs at a young age are susceptible toproducing poor grades, low self-esteem, memory challenges, attention deficits, and
poor social skills.
Article 19 of the UN Convention on the Rights of the Child states that all children
should be protected from abuse and neglect
Apart from the immediate physical injuries, a child's reaction to abuse and neglect can
have lifelong and even intergenerational impacts. This can also cause a variety of
psychological problems, child victims can feel isolated, fear, and distrust which can
translate into lifelong psychological consequences that can manifest as educational
difficulties, low self-esteem, depression, and maintaining relationships.
Although the consequences of child abuse and neglect weigh heavily on the shoulders
of the children who experience it, society also pays a price in that is hospitalizations
and likely foster care payments including long-term care, lost productivity at school,
juvenile and criminal justice systems costs.
Save the Children Fiji's child protection awareness programs in 24 communities in the
Central Division and 10 communities in the western division advocating and raising
awareness of the importance of child protection.
Call the Child Helpline toll-free number 1325 available 24/7 or reach out to Save the
Children Fiji on 3313178 to report any concerns with children.
For media queries please contact:
Communications
kelly.vacala@savethechildren.org
vika.ramara@savethechildren.org