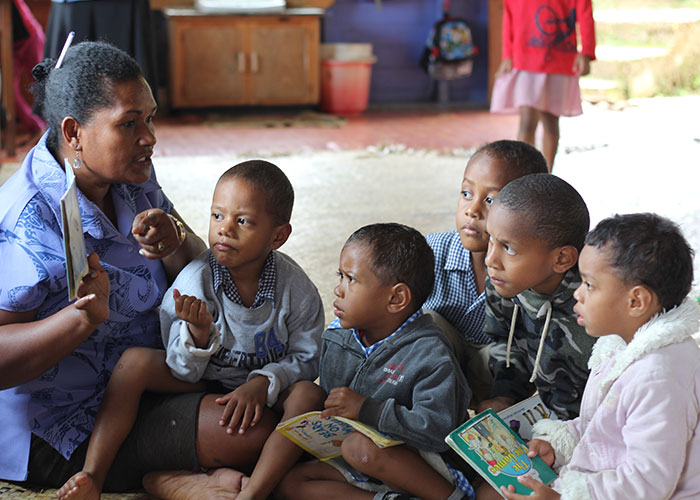 Save the Children in Fiji is bracing for the arrival of Tropical Cyclone Winston, a destructive Category 5 Cyclone, which is expected to affect the Fiji group from today, Saturday 20 February.
Iris Low-McKenzie, Save the Children's Chief Executive Officer, said "This category 5 system will cause widespread damage. We are very concerned about the impact this will have on the children of Fiji, who are particularly vulnerable during emergencies. We would like to urge parents to please keep children in doors, safe and away from flooded rivers or drains. If families have moved to evacuation centres, please take extra precaution of children. Do not leave them unattended and unaccompanied."
"This is a slow moving storm, and has shown to be very unpredictable, tracking an unusual pattern across the Pacific. We urge the public to take heed of all the warnings that have been issued." Ms Low-McKenzie said.