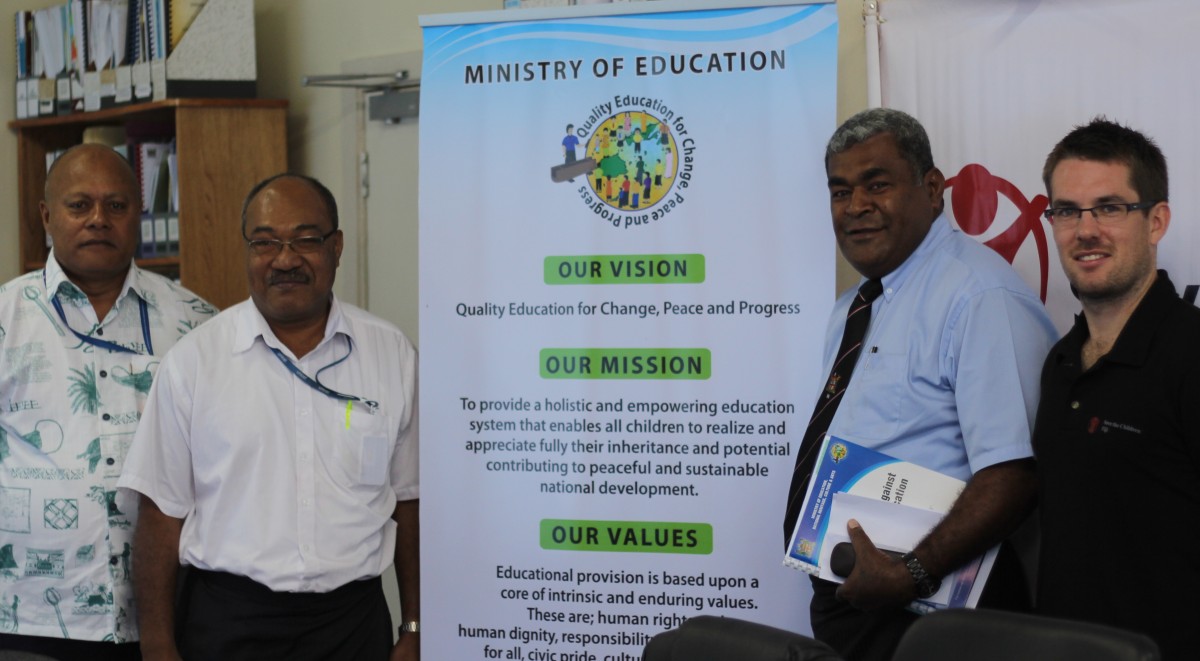 The resilience of school communities and preparation for future disasters is now top priority for the government of Fiji with the recent endorsement of a new policy this week.
The Education in Emergencies (EiE) and School Safety Policy was today endorsed by the Minister of Education, the Honourable Mr. Filipe Bole. The policy is designed at making our schools better prepared for any future disasters.
The EiE & School Safety Policy was designed in collaboration with key partners, Save the Children Fiji and UNICEF, with particular focus on the rights of children to access education even during times of disaster.
Ministry of Education's Disaster Management Officer, Aporosa Duwai, said this policy gives the Ministry clear direction and framework to reduce both the risk and the impact of disaster in schools.
"Parents leave their children at school each day, and we have a duty to protect them and their teachers while in school. This policy will help children, teachers and parents understand what they need to do in an emergency and also ensure that children's education is not disrupted," said Mr Duwai.
Save the Children Fiji and UNICEF Pacific commended the Ministry for its foresight in incorporating the Comprehensive School Safety and Disaster Risk Reduction framework into the policy.
UNICEF Pacific's Education in Emergencies focal point, Iosefo Volau, congratulated the Ministry for leading the way in developing this policy.
Save the Children's Jack French said the implementation of this policy is now the next challenge but one that will provide clarity in times of disaster.
"This will make our entire school system stronger as the role of the Minister all the way down to parents and students are clearly explained to ensure the children of Fiji are protected and their access to quality education in a disaster is ensured," he said.
This policy will also help develop a culture of safety and resilience in the classroom to increase children's understanding of disasters and their ability to respond safely in times of disaster.
This policy is also testament to the common goals and effective relationships formed between the Ministry of Education, Save the Children, UNICEF and other members of the National Education Cluster.