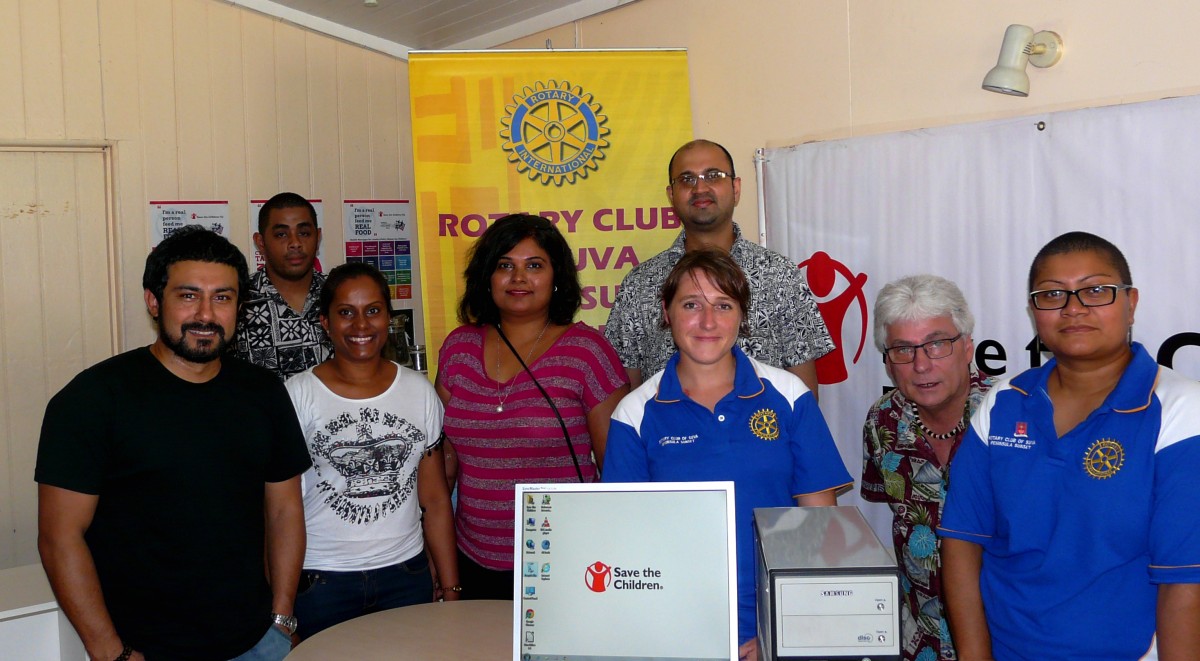 Save the Chilidren Fiji's Ana Lotata Colati has been helping educate community teachers in Fiji for more than a decade and her work has become a little easier thanks to the Rotary Club of Suva and SOPAC's Talanoa Club (SPC) after the donation of a new computer.
Ana's work helps train community teachers whilst mentoring many of them as they develop new skills in Early Childhood Centres (preschools) based in communities across the Central Division.
Ana herself began as a community teacher in the Lau Group before being given the opportunity to formalise her training through the Ministry of Education. She then went on to start work with Save the Children's Education Program and is a valuable member of our team.
Ana and the entire Save the Children team are thankful to both the Rotary Club of Suva and SOPAC's Social Committee for their commitment to helping educate teachers in communities. This computer donation will allow Ana to continue her work in an efficient and timely manner.
We would like to formally thank the entire team that presented the computer on Saturday and hope to work again with these wonderful groups in the future.
*Image: (Front Row from left) Paul Drakford (Rotary), Manager of Heatlh at Save the Children Ashweeni Lata, Dorene Naidu (Rotary), Marie Bourrel (front – Rotary), Michael Petmon (Talanoa SOAC Committee), President of Rotary Club of Suva Alisi Tuqa.
Back row (from left) Digitaki Tuberi and Sachindra Singh (President of the Talanoa Social Committee – SOPAC).