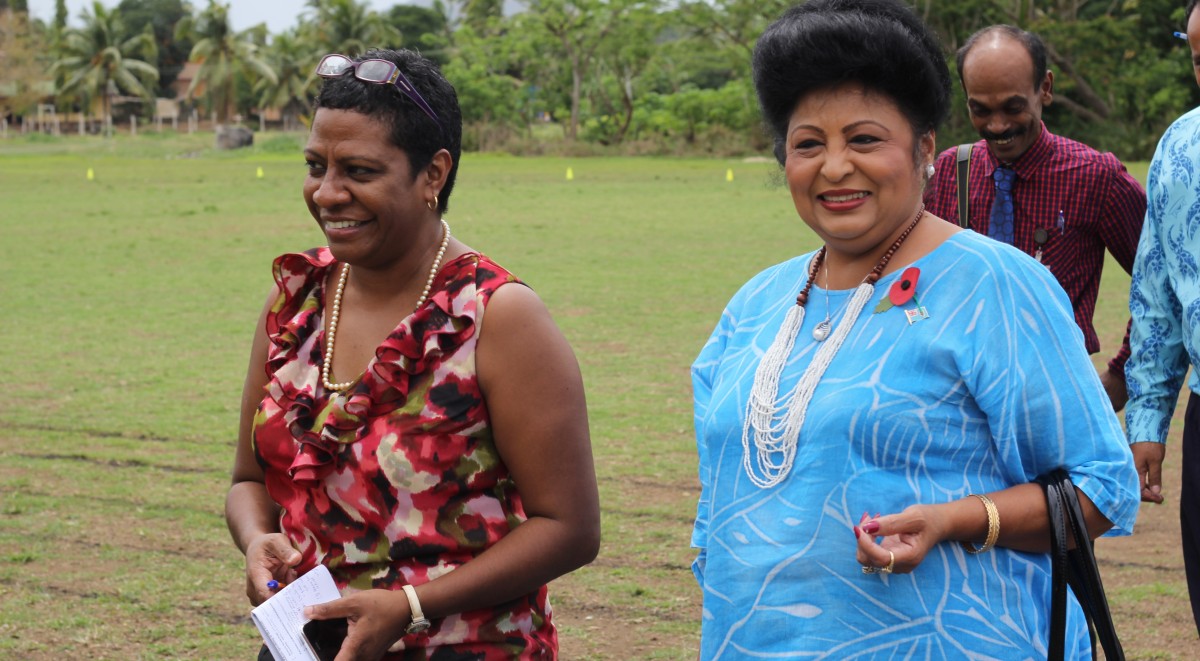 Assistant Health Minister, Hon. Veena Bhatnagar launched Save the Children Fiji's annual Race for Survival event dedicated to improving the health of children across the country.
More than 500 school children from Labasa and surrounds were involved in the 1500m relay race focused on bringing awareness to the impact of dry weather on children's health across the country.
The Assistant Health Minister, Hon. Veena Bhatnagar officially launched the event and congratulated Save the Children Fiji for recognising the important role of children in society in Fiji.
She said working with key partners like Save the Children Fiji brings awareness to important issues that children can also help create solutions for when it comes to health, especially in the dry weather being felt across the country.
"The collaborative approach is intended to raise awareness about the increased health risks connected to adverse dry weather conditions and showing the public how to stay healthy through cost effective solutions such as the Tippy Taps method which can be used when there is limited water available," she said.
The race was of a global action with more than 60 countries taking part to give children a voice on their concerns surrounding their own health.
In Fiji, the race and exhibition held at Guru Nanak Primary School Oval showcased how children and the public can create cost-effective ways to protect health in dry weather.  This weather can increase water borne disease which heavily impact upon children in marginalized and vulnerable communities.
SC Fiji CEO, Raijeli Nicole, said this dry weather is proven to increase the risk of diarrhea and other illnesses which can be very harmful to young children and infants.
"In the previous drought in Fiji water was prioritized for cooking before it was used for hygiene and this is a concern for us as proper sanitation is proven to protect children from diarrhea and other illnesses."
"The Race for Survival event is focused on this as we will be showing how communities and children can create cost-effective ways to both conserve water and protect their health as the dry conditions are expected to worsen in the coming months," she said.
Image: Raijeli Nicole, CEO Save the Children Fiji with Assistant Health Minister, Hon. Veena Bhatnagar at 2014 Race for Survival at Guru Nanak Primary School in Labasa.