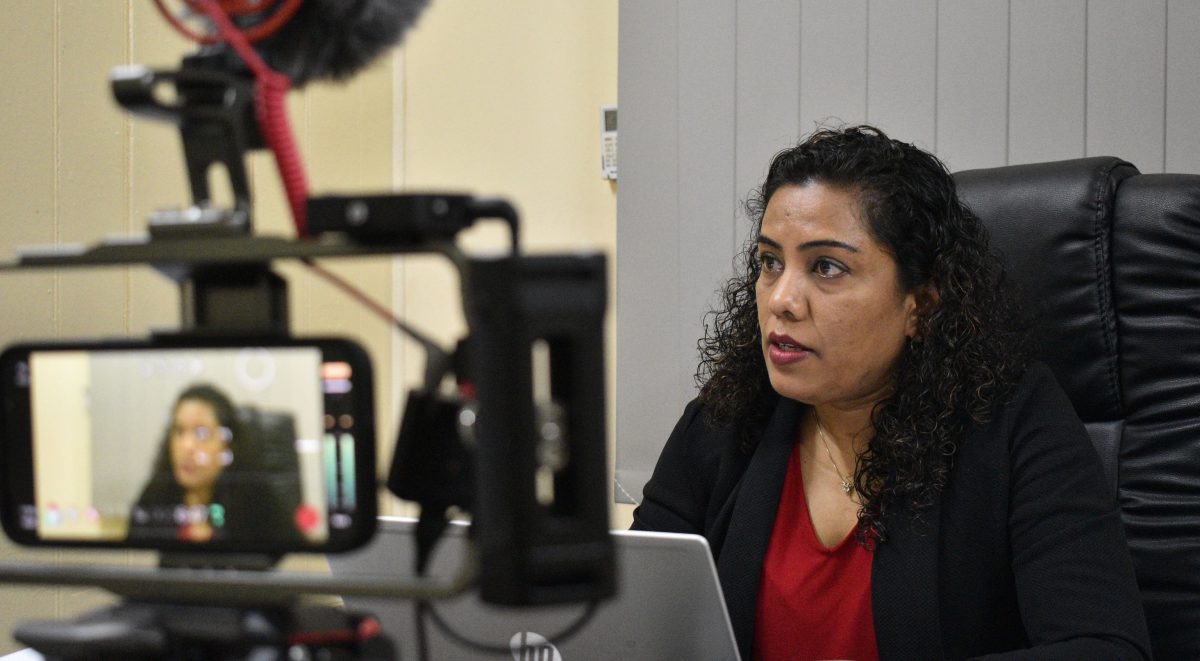 Save the Children Fiji commends the new Government for taking swift steps to
initiate a $50 million back-to-school support program. The program is needed
because as per recent statistics received by SCF, there are more than 3000 children
in primary and secondary education who are in need of school bag kits and stationery
items.
The recent announcement for back-to-school assistance is timely and is going to help
many families who are feeling the impact of the global crisis.
Save the Children Fiji Chief Executive Officer, Mrs. Shairana Ali is urging parents to
liaise with their children's schools and ensure they are applying for this assistance.
"Similar cash assistance programs have been widely implemented by Save the
Children Fiji over the past two years, and we have witnessed the advantages such
cash assistance programs have on families," said Ali.
"In almost all instances, cash provided by Save the Children was spent meeting
children's immediate needs and therefore, we have no doubt that parents will spend
the recent assistance from the Government to meet their children's needs. The
Government has indicated that parents should receive priority, however, it is unclear
at this time whether guardians are also eligible. From our data, we know that many
children are financially supported by their grandparents, uncles, aunts, and siblings,
and they frequently struggle to send the children in their care to school. We ask the
Government to take this into consideration and open the assistance program to
guardians."
Save the Children Fiji is also aware that the Ministry of Education is considering
reviewing the policy on corporal punishment and as the leading child rights
organization, we strongly recommend that any modifications suggested be in line
with international standards and best practices for the protection of children's rights.
"We stress the need to maintain a zero-tolerance policy toward violators and that
anyone found guilty of sexually abusing or exploiting students must be dealt with in
accordance with our laws" added Mrs. Ali.
Save the Children Fiji continues to work closely with relevant line Ministries to
promote and protect the rights of children. This year, Save the Children will continue
implementing a range of child-centered programs and services throughout Fiji.
These programs include Save the Children Fiji's Collective Action to End Violence
Against Children (CAEVAC) project which targets 24 communities in the Central
division. The CAEVAC project team will continue to advocate for and raise awareness
to end violence against children through training and awareness by working with the
communities and respective Government ministries. The team will also work closely
with the organization's Kids Link Fiji club and community focal points.
Our new Canada Fund Local Initiatives (CFLI) program will this year promote and
strengthen Parenting Without Violence methods in nine villages on Koro Island to
help reduce violence against children.
Save the Children Fiji's Child-Centred Risk Reduction (CDRR) in 2023 will continue
building the resilience of communities and schools through awareness created from
the rolling out of the Family Safety App and also work with the Ministry of Education
on the School Context Analysis. This also includes the distribution of school safety
equipment to target schools in the Western and Central Divisions.
To promote online safety, SCF will continue rolling out phase three of its IAM Digital
Online Safety Campaign in collaboration with Meta and the Ministry of Education in
schools, to ensure young people have a safer, more positive experience online and
know how to safeguard themselves against abuse, bullying, and exploitation.

The Resilience through Knowledge and Action and Food Security (KANA) project will
continue to increase the resilience of communities and improve children's well-being
with increased family income through commercial agriculture, strengthen community
disaster risk management and promote food security and nutrition. The KANA project
team will this year strengthen linkages between farmers and markets, construct
collection centers for farmers in Ra and Koro Island, and facilitate nutritional training
for schools and communities.
The Water Sanitation and Hygiene Project (WASH) will also continue working
together with target schools and communities within the Ra province this year to
promote WASH intervention to mitigate the risk of WASH-related diseases amongst
children.

For media queries please contact:
Communications
kelly.vacala@savethechildren.org
vika.ramara@savethechildren.org
–ENDS-