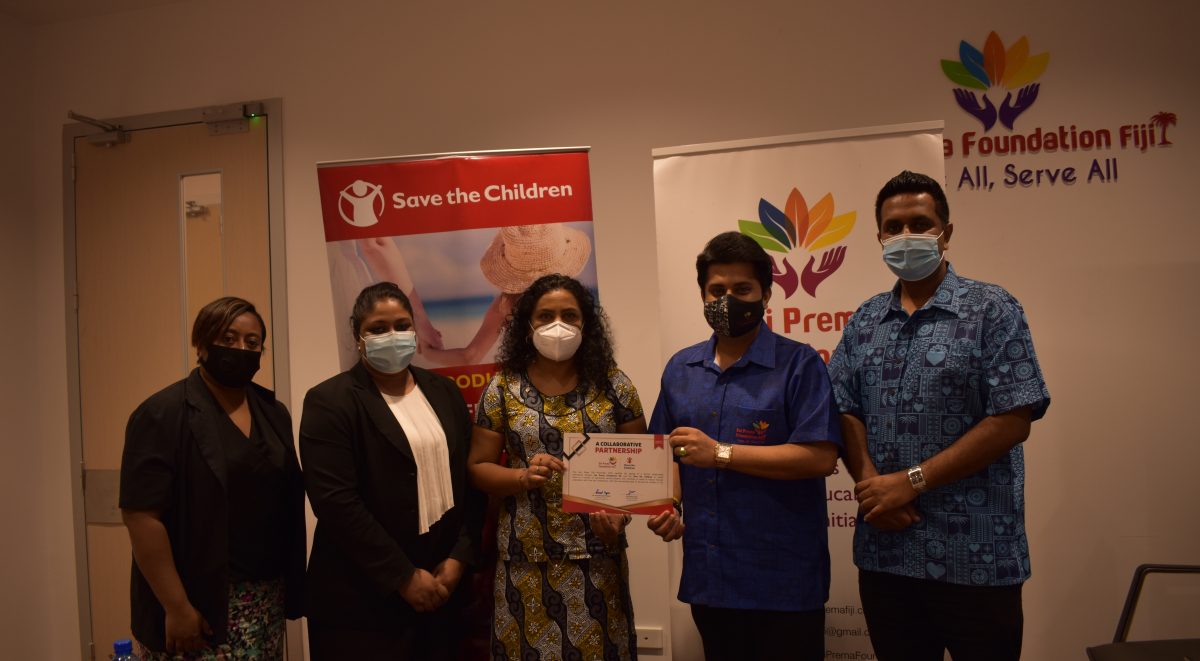 Suva, Fiji – Save the Children Fiji (SC Fiji) and the Sai Prema Foundation Fiji (SPF), signed a Memorandum of Understanding (MoU) today, that will become the framework of collaboration in advancing its work towards identifying and addressing the needs of Children to promote healthy living and well-being.
The partnership, will be mutually leveraging on both SC Fiji's and SPF's various community service projects and initiatives, with the goal of serving the people of Fiji, with particular emphasis on children, by working together on a number of philanthropic activities in areas of mutual interest.
This includes conducting awareness on child rights advocacy and consultations through SPF's free rural outreach medical camps as well as advocacy of Congenital Heart Disease (CHD) through SCF community outreach activities.
Save the Children Fiji's Chief Executive Officer Shairana Ali said "We are pleased to partner with the Sai Prema Foundation as both Save the Children Fiji and SPF serve children. We see this partnership as being quite strategic and an opportunity for SPF to scale up awareness programs and services particularly on congenital heart disease in the communities we work in. The partnership is also an opportunity for SC Fiji to scale up child rights and child protection awareness and services with communities and families that SPF works with. Furthermore, we recognize that by working together, we will be able to scale up our collaborative programs and services in communities prone to natural disasters and those families that have been affected by Covid-19."
Sai Prema Foundation Director Mr. Sumeet Tappoo said "we are delighted to partner with Save the Children Fiji and it was only natural for us to formalize this collaborative partnership as both organizations are working towards the betterment and upliftment of children in Fiji. This MOU will allow us to leverage off each other's strengths in order to serve the children through a number of healthcare, educare and sociocare initiatives".
-ENDS-