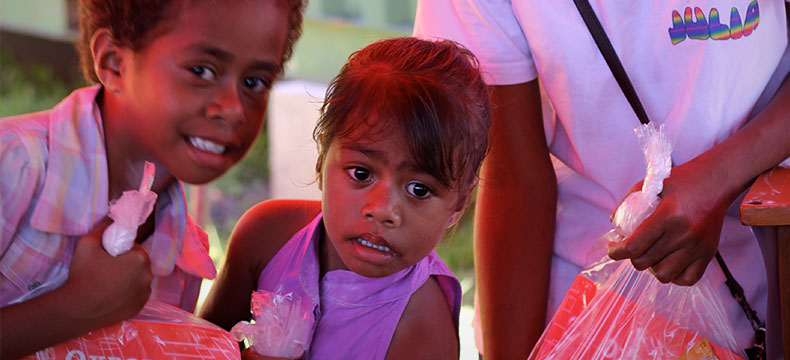 1700 Stationary starter packs for school children were distributed by Save the Children Fiji today in Suva, Labasa and Lautoka.
This year's Educational Assistance Program was supported by the generosity of local business donations by ANZ Fiji, Standss (South Pacific) Limited and other individuals who were committed to helping prepare children for school from marginalized and vulnerable communities.
CEO of Save the Children Fiji, Raijeli Nicole, says more than $20,000 was dedicated to the annual project in 2014.
She says, "Stationary is important for children at school because it not only gives them the necessities for learning but it places them on the same level as their fellow students."
"Save the Children Fiji believes that every child has the right to not only attend school but to achieve success in education and this program is just one step in that process," she says.
This program has been running in some form or another for more than 2 decades at Save the Children Fiji which supports our underlying mission to deliver immediate and lasting change in the lives of children in Fiji.
Every child has the right to be an active participant in their own education. This is just one step in that process.
 * Image: Children in Suva receiving stationary packs in 2014