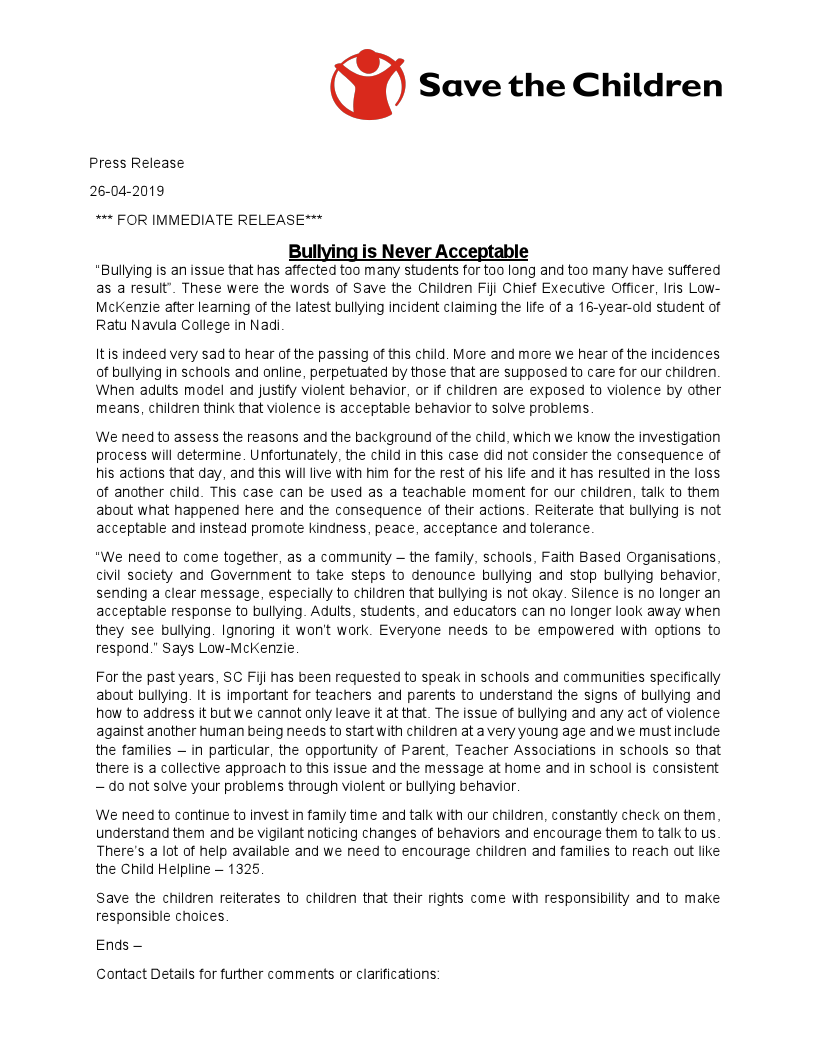 "Bullying is an issue that has affected too many students for too long and too many have suffered as a result". These were the words of Save the Children Fiji Chief Executive Officer, Iris Low- McKenzie after learning of the latest bullying incident claiming the life of a 16-year-old student of Ratu Navula College in Nadi.
It is indeed very sad to hear of the passing of this child. More and more we hear of the incidences of bullying in schools and online, perpetuated by those that are supposed to care for our children. When adults model and justify violent behavior, or if children are exposed to violence by other means, children think that violence is acceptable behavior to solve problems.
We need to assess the reasons and the background of the child, which we know the investigation process will determine. Unfortunately, the child in this case did not consider the consequence of his actions that day, and this will live with him for the rest of his life and it has resulted in the loss of another child. This case can be used as a teachable moment for our children, talk to them about what happened here and the consequence of their actions.