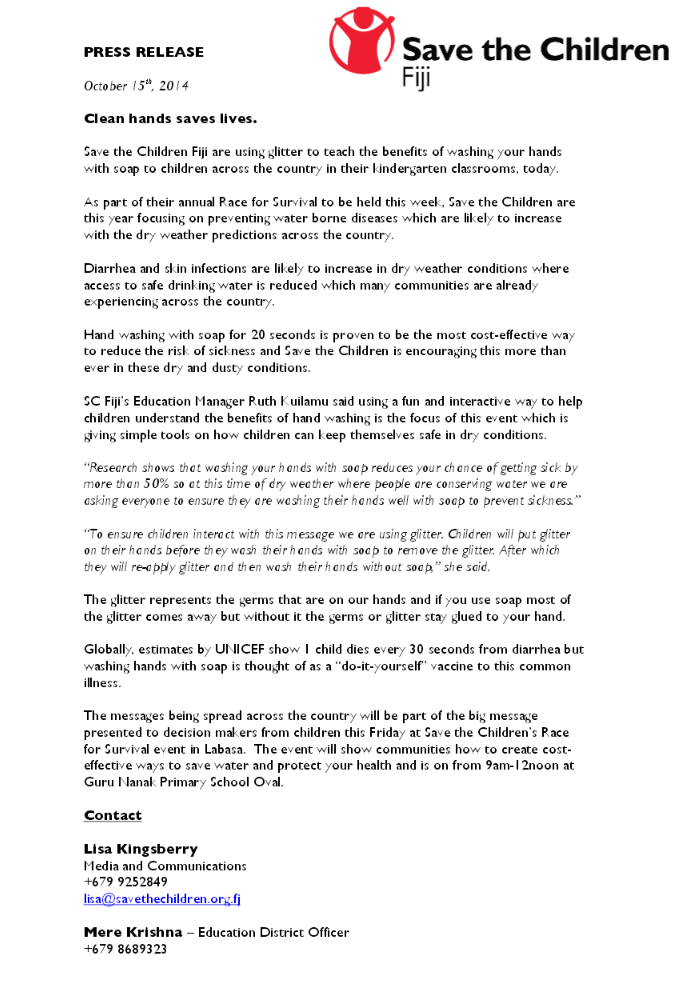 Save the Children Fiji are using glitter to teach the benefits of washing your hands with soap to children across the country in their kindergarten classrooms, today.
As part of their annual Race for Survival to be held this week, Save the Children are this year focusing on preventing water borne diseases which are likely to increase with the dry weather predictions across the country.
Diarrhea and skin infections are likely to increase in dry weather conditions were access to safe drinking water is reduced which many communities are already experiencing across the country.
Hand washing with soap for 20 seconds is proven to be a cost-effective way of reducing the risk of getting sick and Save the Children is encouraging this more than ever in these dry and dusty conditions.