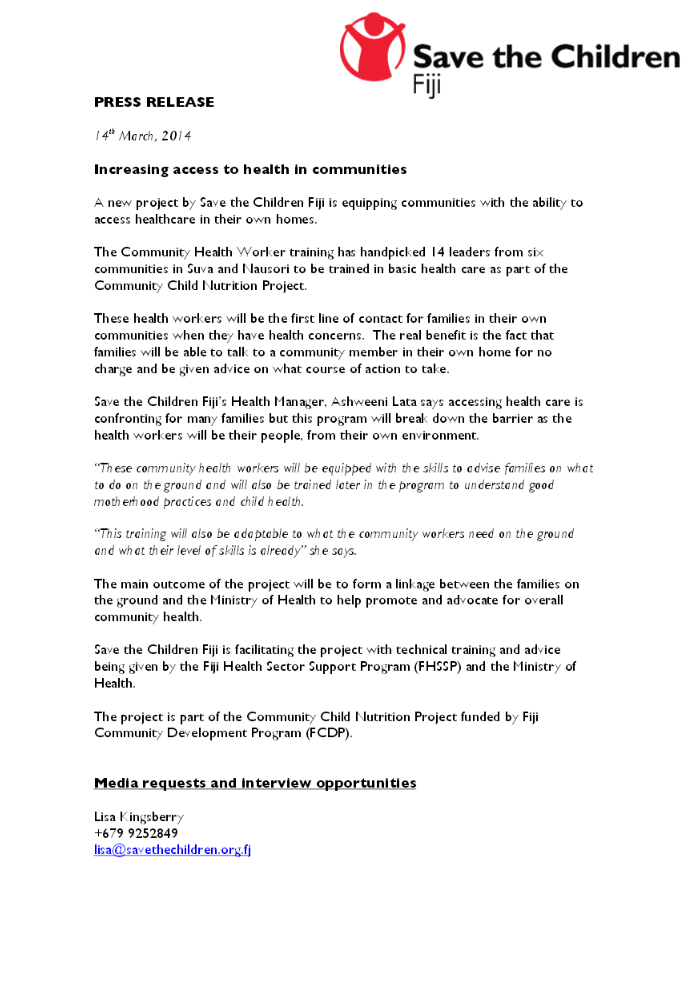 Save the Children Fiji is equipping communities with the ability to access healthcare in their own homes.
Its Community Health Worker training handpicked 14 leaders from six communities in Suva and Nausori to be trained in basic health care as part of the Community Child Nutrition Project (CCNP) funded by Fiji Community Development Program.
These health workers will be the first line of contact for families in their own communities when they have health concerns. The real benefit is the fact that families will be able to talk to a community member in their own home for no charge and be given advice on what course of action to take.