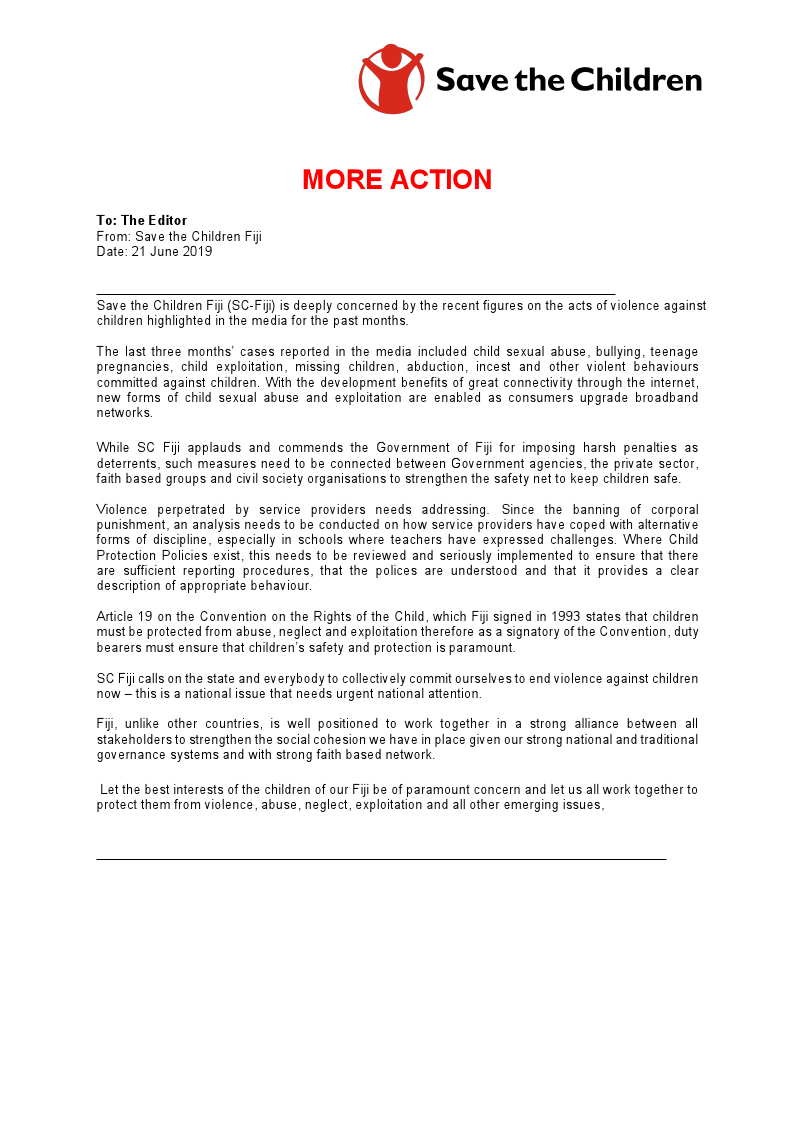 Save the Children Fiji (SC-Fiji) is deeply concerned by the recent figures on the acts of violence against children highlighted in the media for the past months.
The last three months' cases reported in the media included child sexual abuse, bullying, teenage pregnancies, child exploitation, missing children, abduction, incest and other violent behaviours committed against children. With the development benefits of great connectivity through the internet, new forms of child sexual abuse and exploitation are enabled as consumers upgrade broadband networks.
While SC Fiji applauds and commends the Government of Fiji for imposing harsh penalties as deterrents, such measures need to be connected between Government agencies, the private sector, faith based groups and civil society organisations to strengthen the safety net to keep children safe.