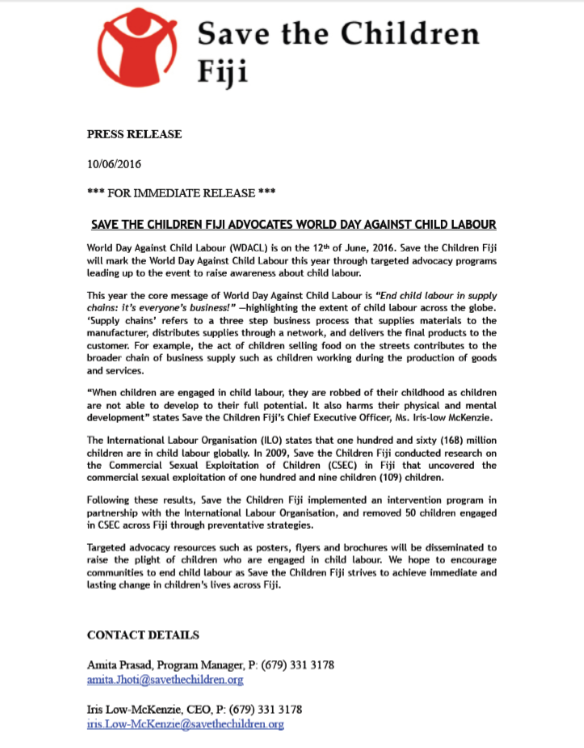 World Day Against Child Labour (WDACL) is on the 12th of June, 2016. Save the Children Fiji
will mark World Day Against Child Labour this year through targeted advocacy programs
leading up to the event to raise awareness about child labour.
This year the core message of World Day Against Child Labour is "End child labour in supply chains: It's everyone's business!" – highlighting the extent of child labour across the globe.
"When children are engaged in child labour, they are robbed of their childhood as children are not able to develop to their full potential. It also harms their physical and mental development" states Save the Children Fiji's Chief Executive Officer, Ms. Iris-low McKenzie.