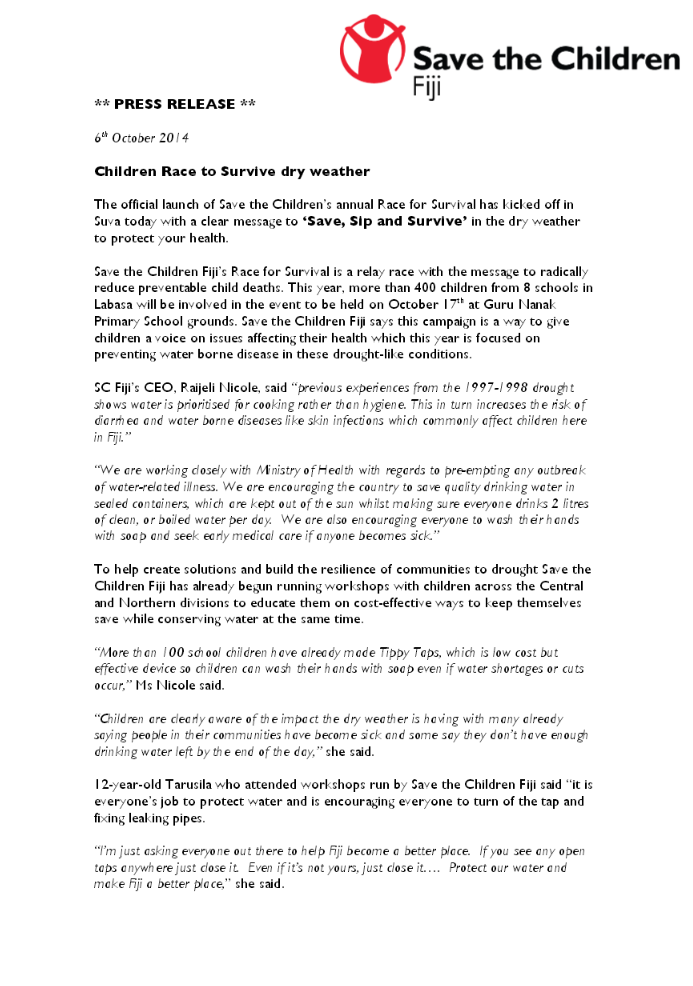 Save the Children Fiji has kicked off an innovative health strategy in Labasa today launching its 'Save, Sip, Survive' campaign designed to protect the health of communities impacted by dry weather conditions.
The campaign has been designed in partnership with Ministry of Health and supported by experts in Water and Sanitation, Public Health and the business sector.
The launch coincided with Save the Children Fiji's biggest event for 2014 with more than 500 children participating in its Race for Survival Event dedicated to children's health and ending preventable deaths of children under the age of 5.